Hello from Tokyo!
Just a couple of not-so-interesting-pics today :3
We landed at 8.30 this morning. Mark's mum drove us to Heathrow at 4.30 am yesterday, we really owe her!! We flew with Air France, and despite some annoying fellow passengers, the 4 hour stop over in Paris and a 1 hour delay on our flight because of the industrial action in France, it was actually a pretty good flight. The food was the nicest I've ever had on a flight ( better than Virgin Upper Class) and the thing which made me happiest is the apple slices! When you're on a long haul flight you feel really groggy and your mouth gets dry, so slices of fruit are so refreshing :)
We had to kill some time waiting for our room to be ready, so we went to Lumine Est. Last year, I didn't think much of the shops, as I'm not one for sophisticated brands, but the fashion this year just looks so good! It's a bit fun and playful this year. I wanted a bambi coat from Pinky Girls and shorts from MinirDees, but I'm going to go buy cheap non-brand stuff in Odaiba instead :p
For lunch we went to a really nice katsu restaurant on the 7th floor, was kinda embarrassing sitting there as messy Gaijin fresh off a plane amongst all the smart shoppers. But it was worth it because the food was amazing! We both had the tonkatsu lunch set which came with spicy pickles ands clam miso soup. Too nice to describe!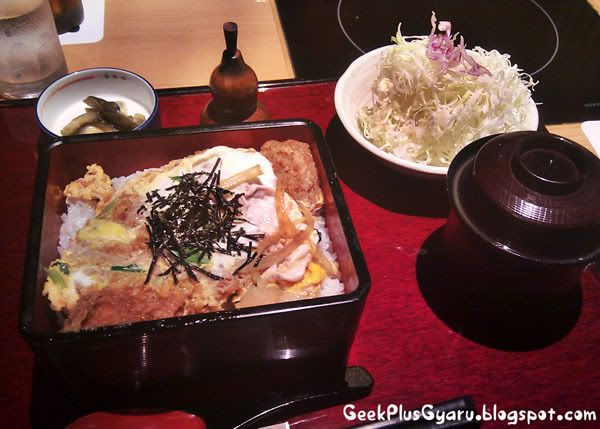 We're staying in a Sunroute hotel and it is absolutely tiny! It was easy to find and the area has a really nice feel and lots of places to eat, and our room is tiny but comfortable. In this photo I stood right against one wall, look how tiny each floor is, there's only about a dozen rooms on each floor!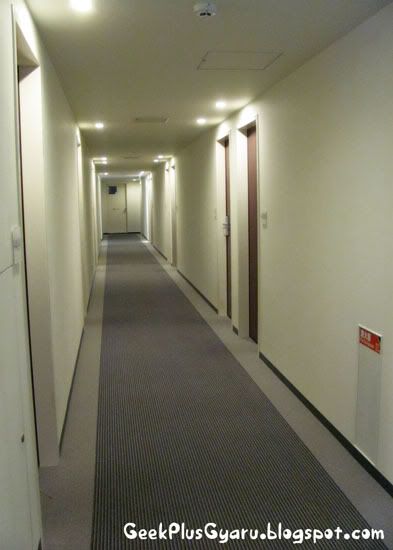 I bought November's Egg and December's PopSister.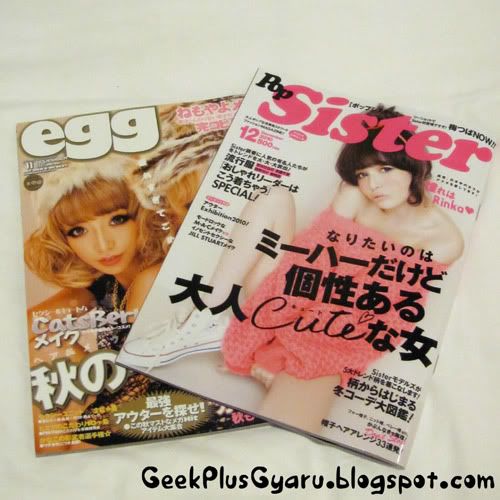 It's a really good issue of PopSister, I'm looking looking forward to reading it properly. I say read, of course I only mean the occasional Katakana headline! There's a really cute UmeTsuba shoot in this issue <3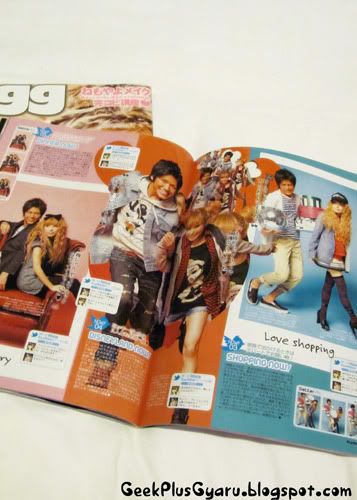 We found our nearest FamilyMart and bought this year's Koala no March winter special- this year it's caramel latte. Not as good as last year's (I think it was gingerbread latte) but still super nice!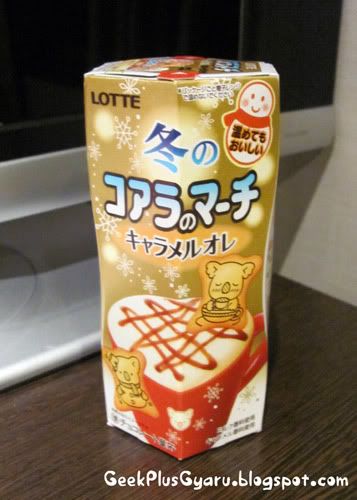 For dinner we decided to go to the area we stayed in 4 years ago, Suitengumae, to go to Mos Burger. It was really sentimental walking around, but we got there and Mos Burger was gone! Luckily because Mark saved the whole of Tokyo on Google maps onto his phone we found the side road it moved to. Geekery wins! I had a Tobikiri Cheese burger because I didn't realise it's got pork in it, but it was really nice >_<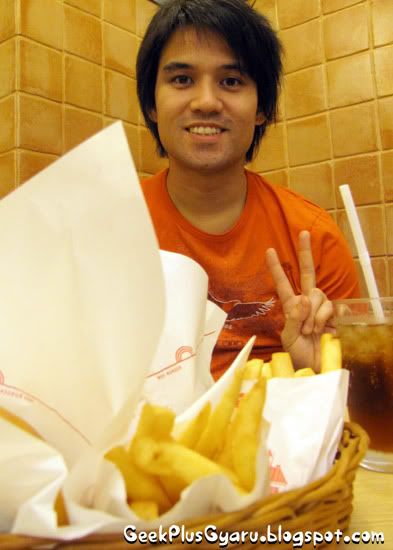 At the moment we're unwinding and watching Arashi on a variety show putting together women's coords, it's so cute, Ohno did a really tomboyish one and it was chosen as the best :)
Tomorrow's plan is to go to Harajuku and go to Daiso, Pink Latte and Soom for me, and New Balance for Mark, so I hope to get some good photos then. And maybe we'll go to Akiba in the afternoon :)