Yesterday we went to Namjatown!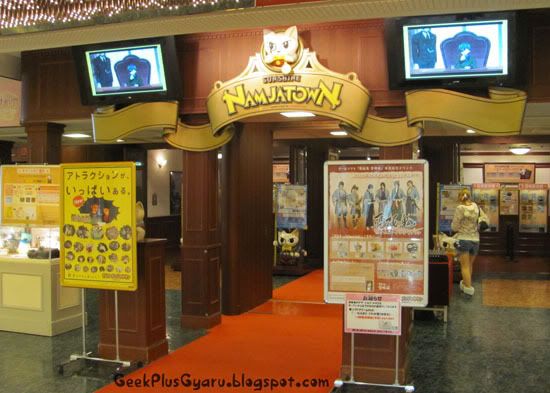 First stop was Ice Cream City for breakfast! There's a huge shop with every ice cream flavour you can think of! Including crab, prawn, lamb & raisin, egg, rice and even curry!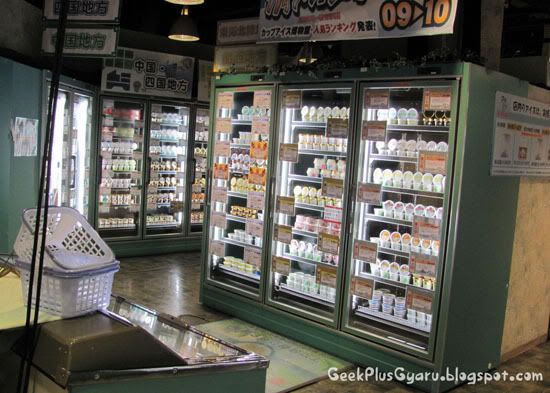 There were so many ice cream kiosks we didn't know which to choose. So we just went with the first one :)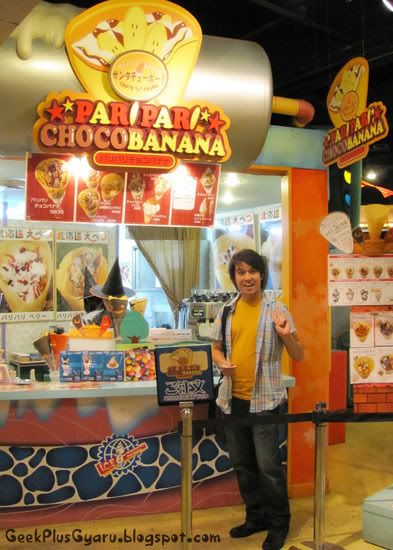 A new Kuroshitsuji film just came out, so the theme for the food at Namja Town right now is Kuroshitsuji! I don't know the series at all, but I know I love themed food! I had a berry and cornflake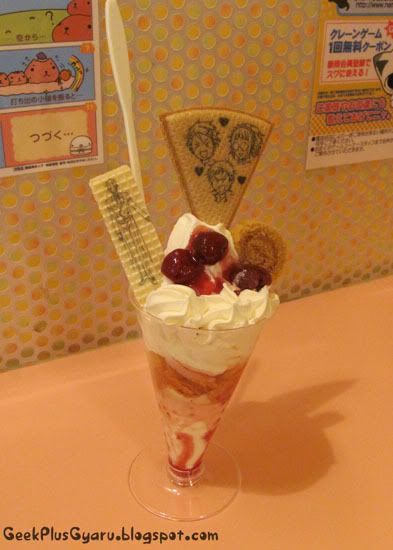 Mark had a tea-cup. He made the mistake of eating the handle. It was cheese flavoured...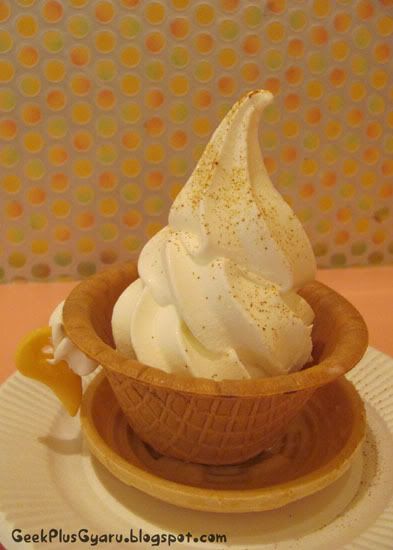 Here are a couple of posters for the other themed sundaes :3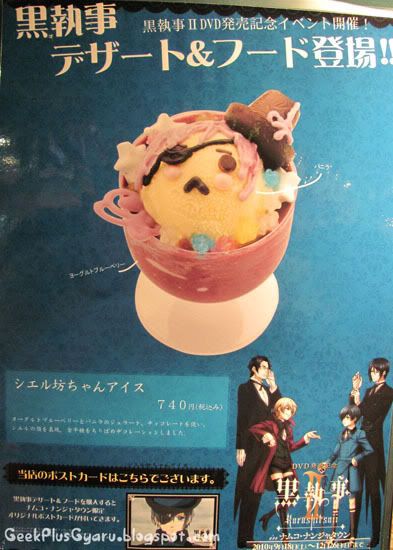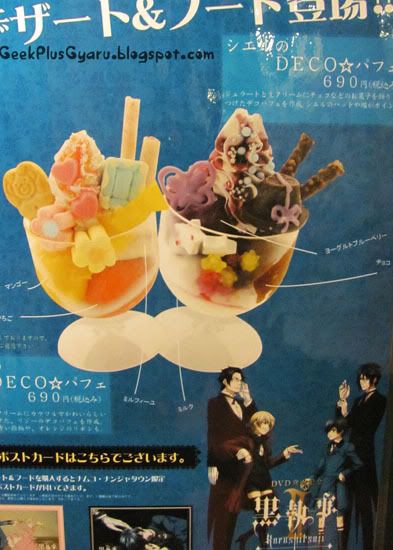 Next we went to the haunted area. It's actually pretty scary!! There's mutant cats and singing buddhas and spinning gravestones :p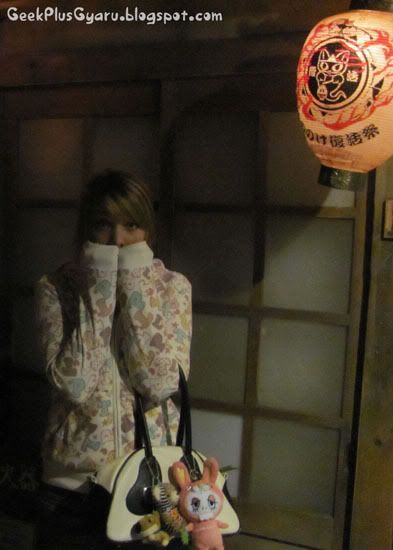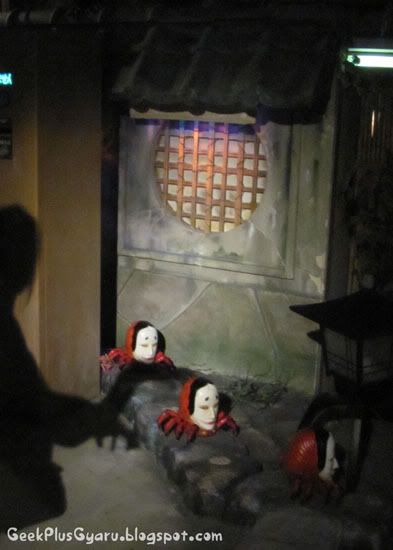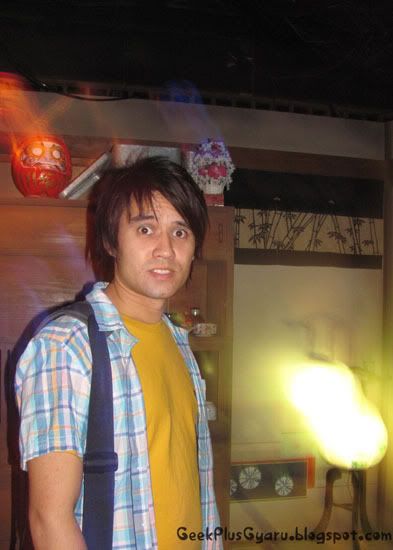 We went in the Jigoku Ryokan (Hellish Inn) which is like a haunted house. OMG it's scary, it's so good! You have a little tarantula lady you carry around to set off the videos and events. They take your photo several times as you go round so you get used to it, then the last time the seat drops. Scared the hell out of us, as you can see! The fear is genuine here :p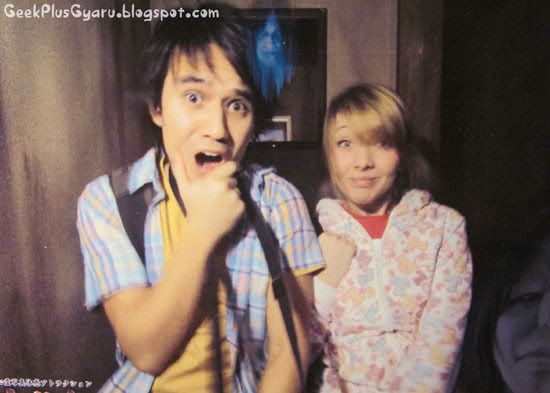 For lunch we went to the Gyoza Stadium area. It's themed as Tokyo around WWII and it's awesome! Such a cool atmosphere.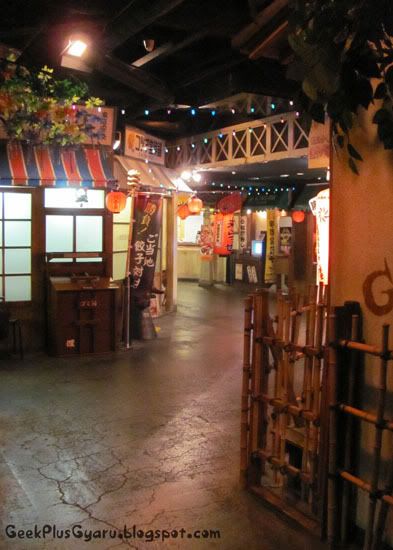 Mark loves soup dumplings, so we bought some here :)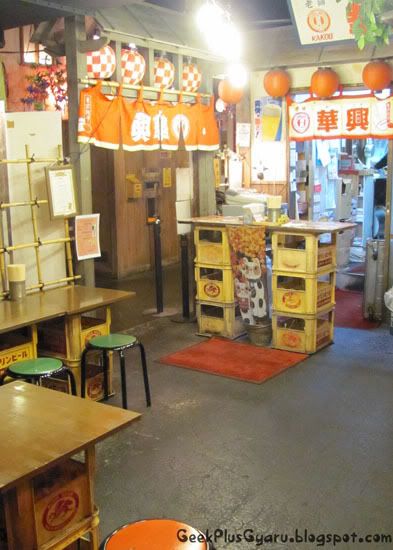 Luckily the 'house' table was free so we ate in there! The TV was playing and everything :p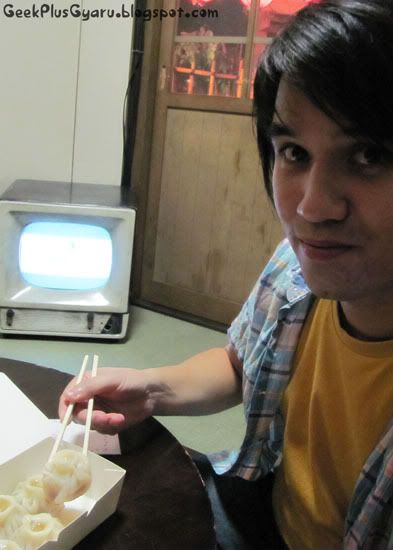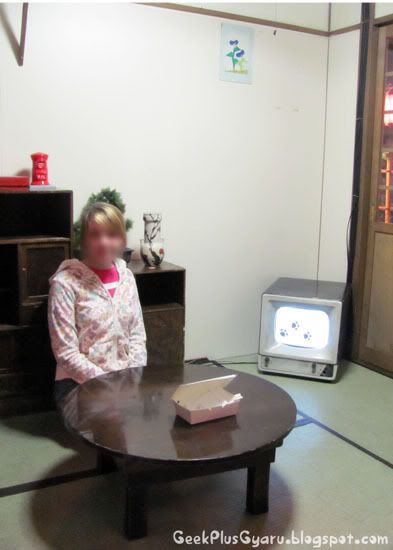 Naturally the next stop was Dessert Republic. I think the theme was Italy? In any case it was very cute with dancing cherubs on a carousel :)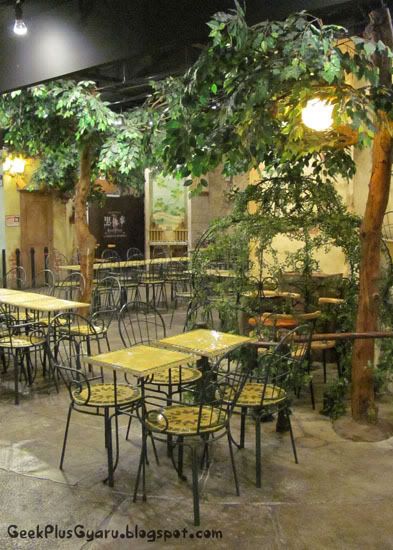 Heehee...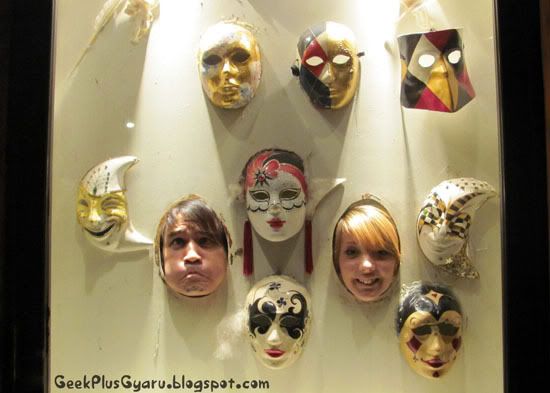 Very yummy cake :)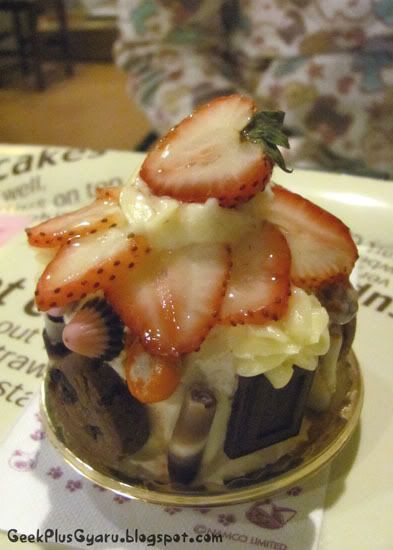 Walking back tot he station I spotted Ankh Rouge, the salon chain AkaHaru uses! I wanted to go in and buy some luxury shampoo but I got shy :p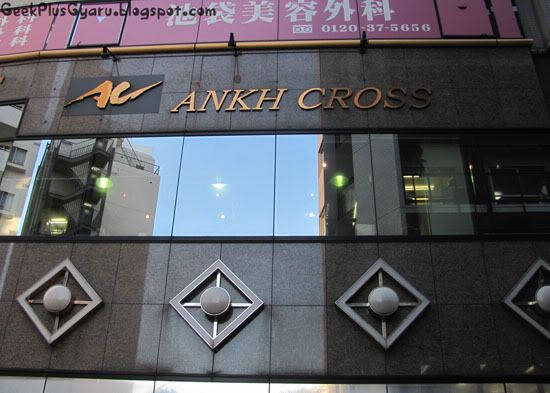 Then right next door was a used BJD clothes shop! I bought a couple of cheap things.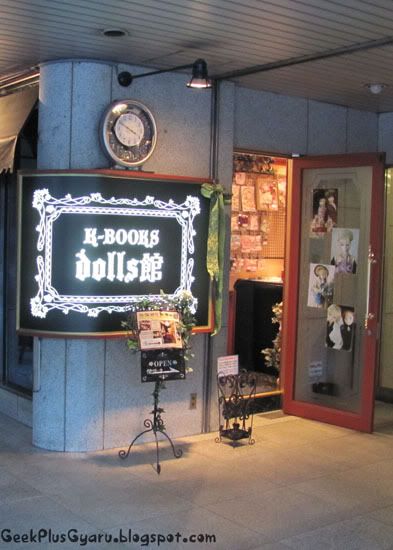 In the evening we went for Korean BBQ near our hotel. We decided to try a Gyu Kaku restaurant, which is a chain and they have an English menu, very useful when half the menu is offal. We had Galbi from Japanese black beef cooked over charcoal. It was amazing. Nothing in England can compare >_<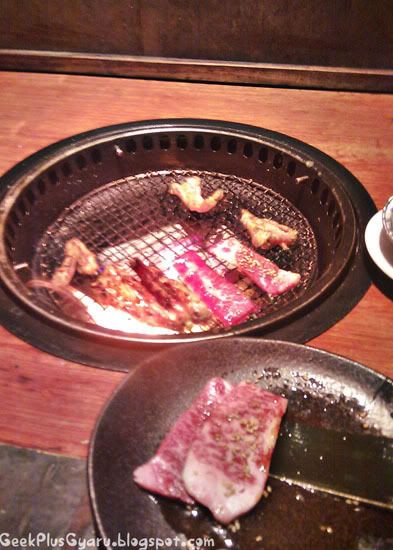 __________________________
Today I felt even more ill with my cold, so I missed breakfast. It was pouring with rain, so I was glad of my new wellies! Brits complain about the rain, but they know nothing. Japanese rain is insane. I swear these raindrops are big enough to kill small animals.
Eventually we made it to the Parasite Museum. It was really, really horrid. It's a tiny museum full of specimens in formaldehyde, including an 8 metre long tapeworm that was living inside a 40 year old Japanese man. There are also plenty of terrifying photos and some dead animal specimens... Mark bought a guide book but even the front cover terrifies me!!
It was still raining super heavily so we went to Tokyu Hands Shibuya to warm up. I bought a fluffy tummy warmer and it really works! It's like being under a duvet! I also bought bath salts. I'm really going to miss having Japanese baths.
We went to Tsutaya and spent too much on Glay CDs. I picked up a copy of Mens Egg Youth, I couldn't find it anywhere else.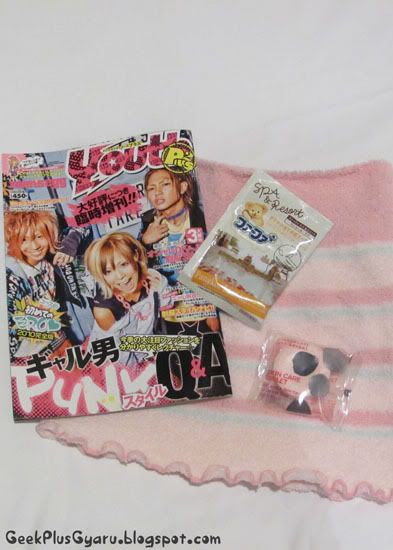 Akahaur was in a Buzz Spunky pic :)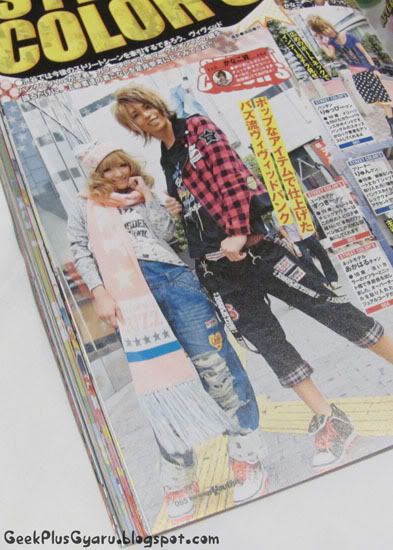 Now time to sleep! Night ^^