I needed some photos for the blog layout, so I thought it was also a good time to lighten my hair and try and make some lower lashes :)
I didn't put many on, and I only used powder as eyeliner but I think they look ok?
First of all, I really wanted to lighten my hair to match my half-wig. I was a little too cautious so it doesn't match exactly, but I'll just take it down one step lighter in a few weeks.
Here's where I started: horrible roots and just too dark.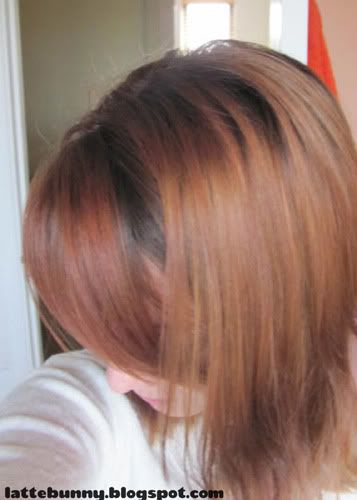 I couldn't find my usual bleach (Belle Blonde) but this is the same brand and description, so myabe they just rebranded it? I mixed it half and half with the super cheap conditioner in the picture.
Result: not quite as light as I wanted but I'm happy with the tone! It doesn't exactly match the half-wig yet but...meh :p
I used some short upper lashes cut up to do lower lashes.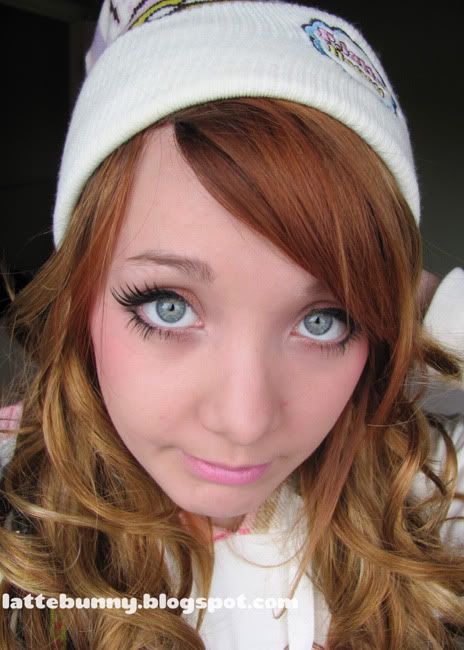 It's was a Pink Latte/ Shibuhara day today :P
Hat, hoodie, dungarees, charm: Pink Latte
Legwarmers: Donki
Boots: Korean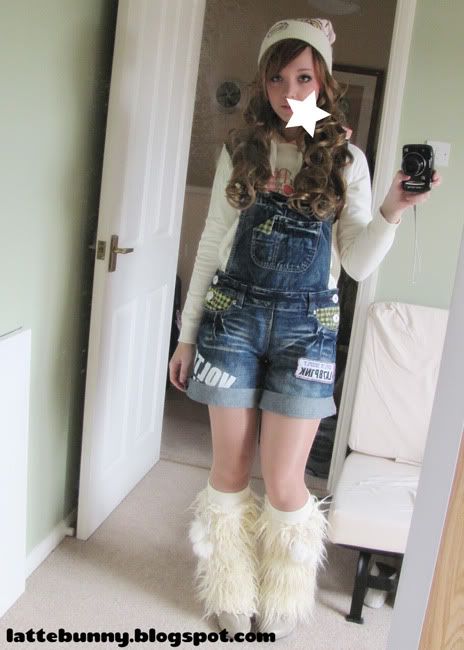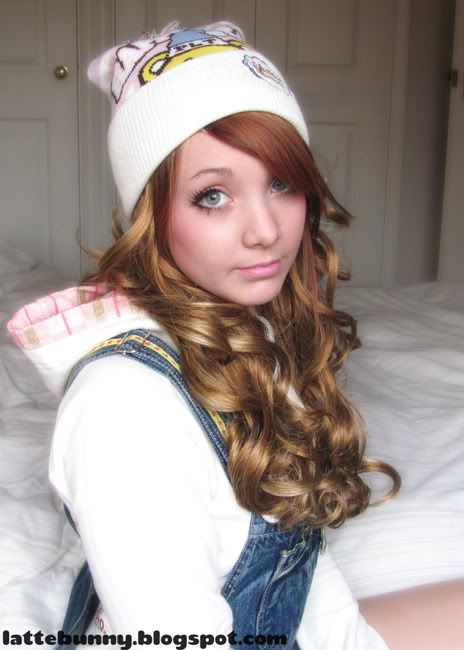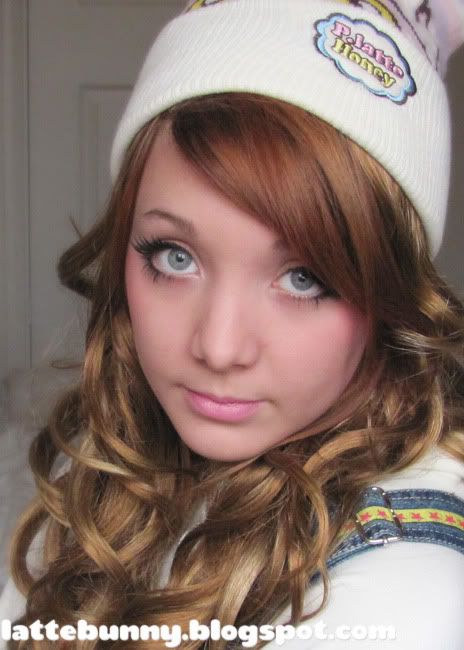 I've got a doll event on Sunday, we're providing a prize so I want to look my best. I'll be back with photos then :p