I've now visited Tokyo four years in a row, so I thought I'd make a post about it~
Warning: hideous no make-up pics inside!
The first time I went was just a few months after meeting Mark, and we went with two of his friends, one of whom is now my very good friend as well. The exchange rate was brilliant for us so everything out there was pretty cheap. We also got an amazing deal on a luxury hotel (Royal Park in Suitengumae) and they upgraded our room twice just because they didn't have ours ready when we checked in! It was kinda funny that there were these four grubby university students sneaking in Mos burger take-aways into this luxury hotel.
I acted really rude on that trip and I regret it. I argued constantly with Mark's friend and should really have just gone with the flow. Still, it was a lot of fun.
I didn't wear make up at all. I had really clear skin and was skinny, what a waste that I didn't take care of myself! I look foul! Mark looks really young and geeky too :P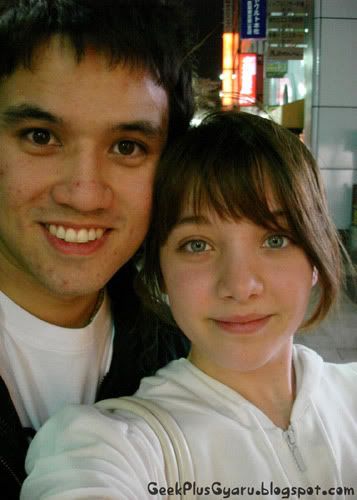 2007
The next time we went was the midst of the recession. there were empty shops and restaurants around, and you could definitely feel it was a bit of a hard time. But the very next year everything was back to normal, Japan is amazing. We went with Mark's brother, but I don't think he liked the serious conformity of Japan. It's not for everyone. We stayed in Ikebukuro, and although it's a nice area, it's a little far from everything.
I still didn't wear make up (even though I felt super self conscious I didn't think to put it on) and I had put on a LOT of weight. I was up to 60 kg. And I had no style at all.
Why didn't I at least throw on some concealer?!!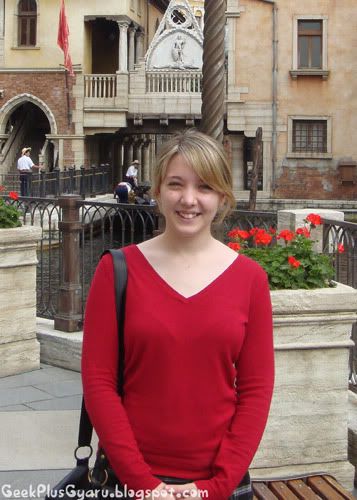 2008
The next year Mark and I went just as a couple. It was really romantic. We stayed in Shinjuku and had nice romantic walks along the tracks to Takashimaya, and ate on the top floor at night. they were installing the new years lights near our hotel and it was super beautiful! We climbed Mt Takao which was fun and challenging. a really good year :)
I had lost a lot of the weight and was down to neare 50kg and seem to have discovered mascara at least. It was there that suddenly my interest in fashion was sparked :)
Normal and boring, but not bad!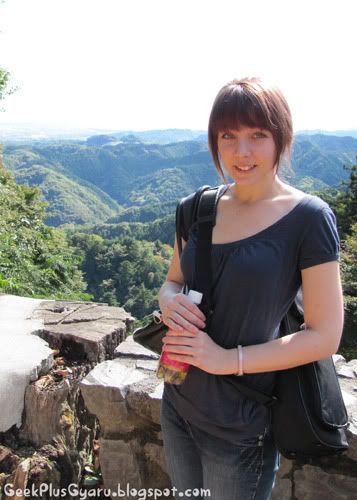 2009
This year we again went just the two of us, which was nice. We finally went to Yomiuri Land, after four years of wanting to! But sadly my favourite shop which I'd visited every year to buy cute Engrish tees and cheap clothes was gone!
My hair was utterly messed up for the trip so all I could do was tie it back... The dye is growing out and ends broke off, it's just awful. I had a hair cut today and it's better but I apologise for boring hair in the pics.
Weird expression but I think it shows the weight loss and addition of make up :P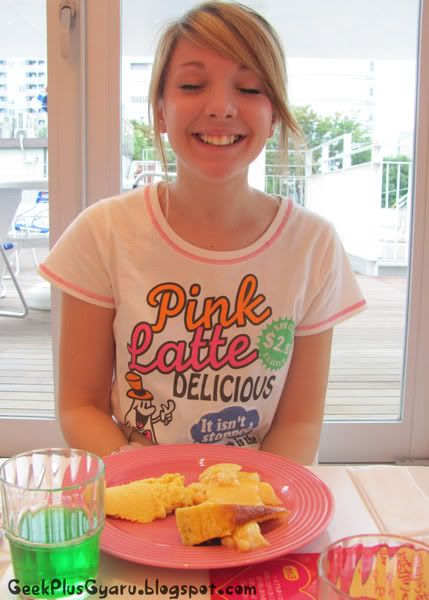 2010
I love Daiso number 10 lashes!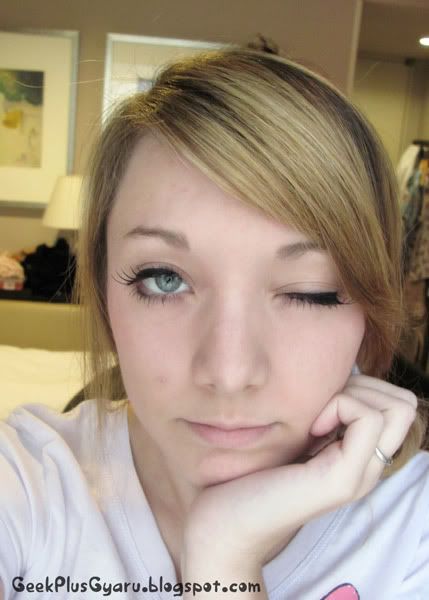 Everything except the bag and watch I bought in Tokyo:P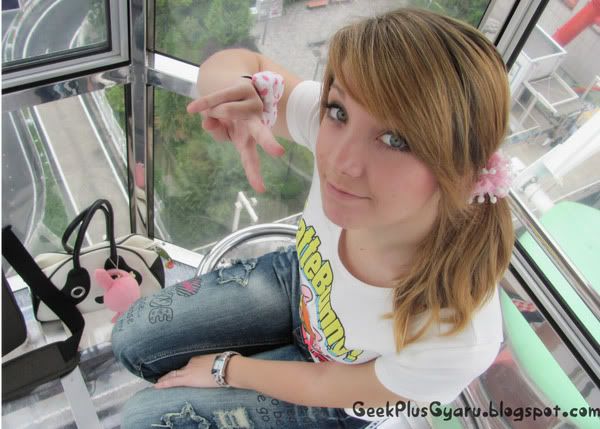 Hope next year I'll look even less of a mess XD