Most of this post is about my life, just to warn you!
So, it's nearly Christmas! I don't exactly like Christmas, but I know it makes a lot of people happy. Yesterday was exactly four years after Mark and I got together, so we are going to a spa to celebrate that soon :)
Our tree is minimalist. Not deliberately, but because we didn't have time to buy decorations! The mini tree is cute though.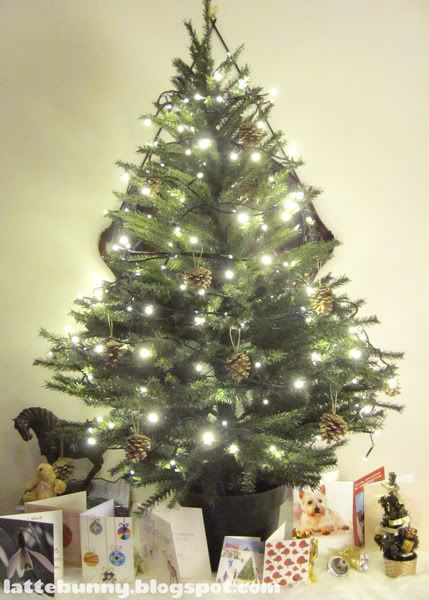 Recently I bought a nail stamping kit. Sadly nearly all of the 90 designs it came with are not my style at all: fairies, old-fashioned flowers and butterflies. But I liked the Hello Kitty and tartan tips stamps.
I'm very bad with my hands because of my Dyspraxia, but the stamping is really easy. For a person without any motor problems the results would be really good! But as it is, it's good enough for me :)

The stamped parts dry almost straight away, it's very strange. But it means you can stamp the same nail twice quickly without smudging it! (although I smudged mine with the topcoat :p)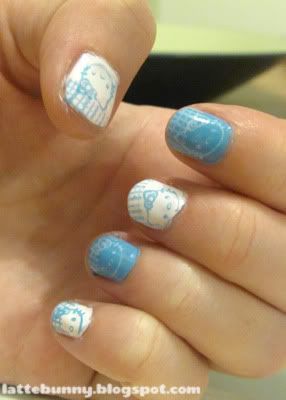 I know the risks of posting photos of myself not in Gal make, but here's one anyway. I had to visit my granddad last week, and I like to look my best to see him, but I'm not ready to share Gal fashion with him! So this is my non-Gal look.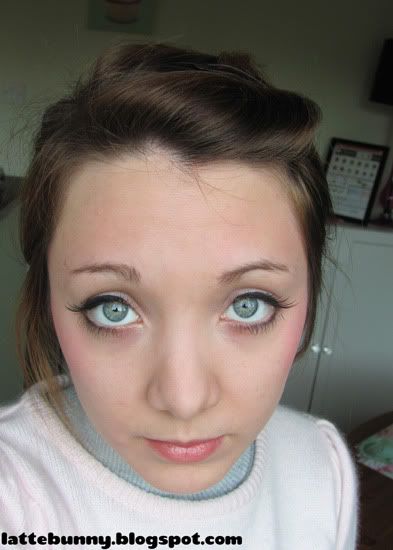 Now the whiny bit. My dog has been unwell for a month now, with a very horrible problem which I won't disturb you with. She's had expensive x-rays, ultrasounds and I'm waiting for results from the lab. Luckily I have insurance but I can't claim until she's had everything, so I'm fast running out of money! I'm not happy with her being prodded and injected and upset all the time. I just want this to be over.
Luckily she's not in pain, and seems herself :)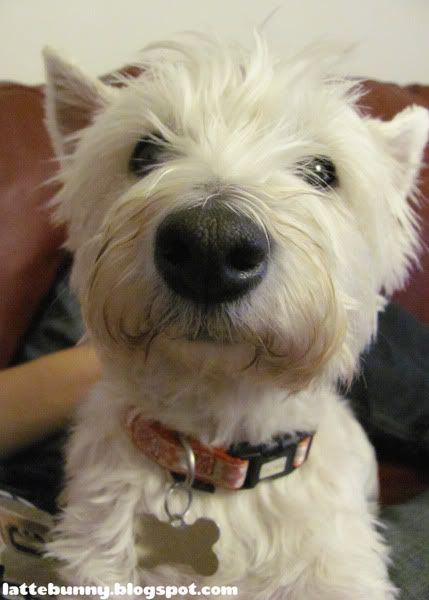 Sorry this wasn't an interesting post :p